In the goop staff Slack, among social groups for soccer devotees and Survivor fans, there's a channel where pet parents gather to post pictures and swap tips. You'll see colleagues share their new favorite kitty hammock from Chewy, recommend the best doggie day cares in Manhattan, and ask advice when their roommate comes home with a twelve-week-old German shepherd with paws the size of dinner plates. Usually someone else has been there, done that—and has a great recommendation of where to go, who to talk to, and what to buy.
ON LOCATION
Link My Pet's GPS tracking device is designed with pets in mind. It's lightweight, attaches to a collar with no problem, and lets you know if your best bud steps outside the digital boundaries you set. The Link My Pet team could have stopped there and we'd have been sold. But they piled on the premium features: activity tracking, vibration training aids, temperature monitoring, and an LED flashlight you can switch on for your midnight potty run.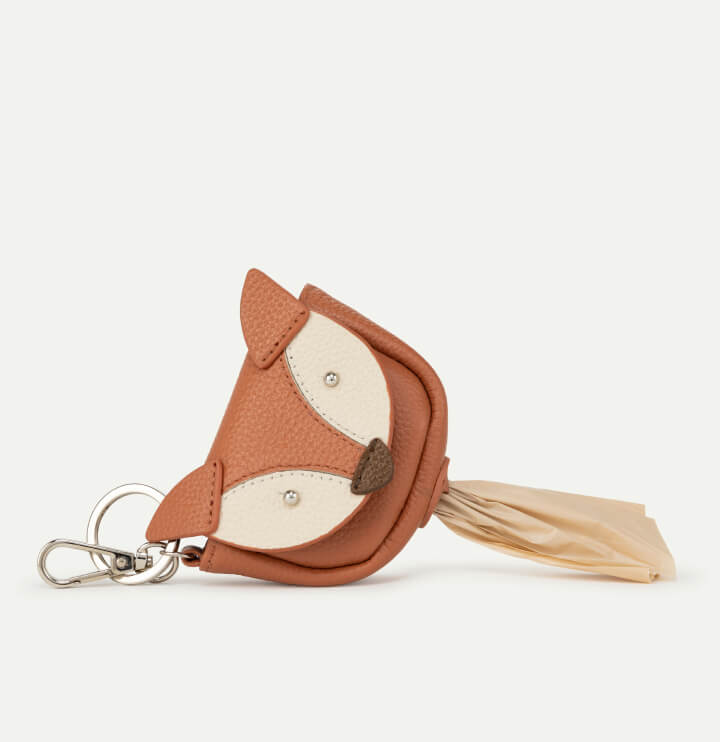 BAG LADY
When you're picking up number twos, you might as well have something cute to pull bags from. This bag holder is made with real leather and clips right onto your leash.
MAXBONE FOX POOP BAG HOLDER, Maxbone, $45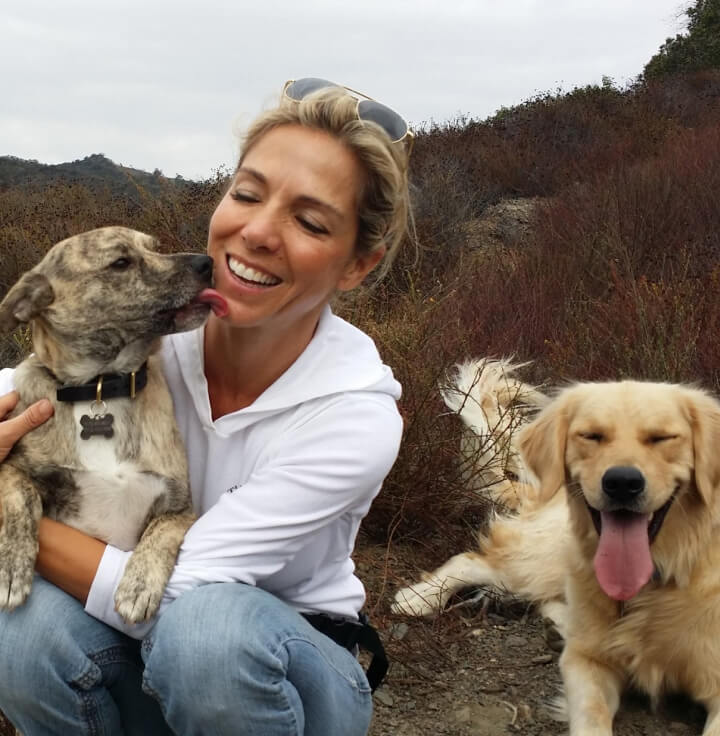 TRAINING BUDDY
Dog trainer Tamar Geller doesn't market herself as an intuitive, but maybe she should: She sees behind bad behavior and notices if a dog feels lonely or overwhelmed or if they had a traumatic puppyhood. Then she helps people set up better home environments and daily routines in which they and their dog can both thrive. Geller's method is unusual—commands take a back seat to structured play time—but it makes a dramatic difference in a dog's comfort and behavior.
THE LOVED DOG SKYPE TRAINING WITH TAMAR GELLER, The Loved Dog, price upon request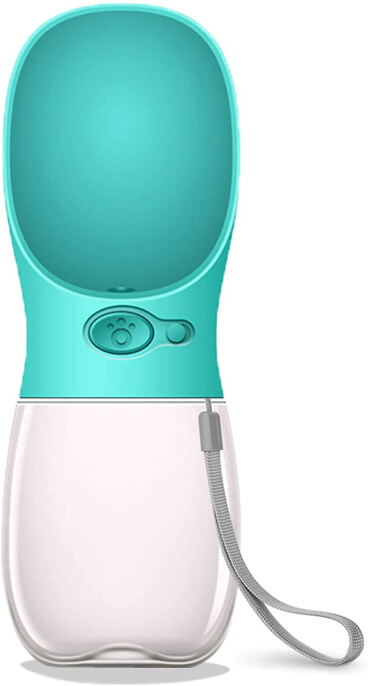 WATER SUPPLY
A collapsible water bowl is great when your dog's tagging along for lunch dates. But for active days—hikes, park visits, travel—opt for a water dispenser like this one to minimize bulk. Squeeze the bottle and just the right amount of water fills the attached bowl for your pup to lap up.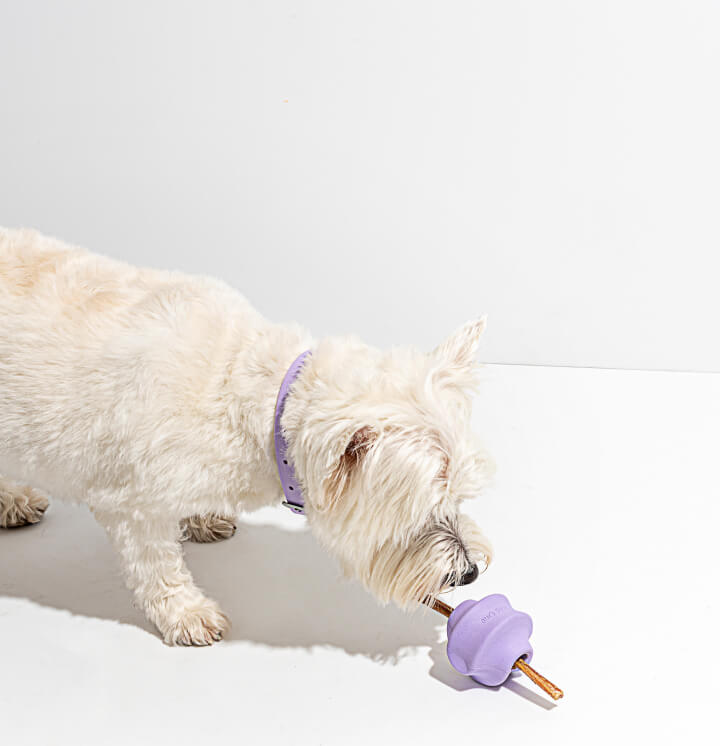 PLAYING IT COOL
For the minimalist: Dog toys from Wild One are simply and intelligently designed. The twist toss bounces unpredictably when you throw it and can hide treats in the carved-out middle. (Try filling it with peanut butter and freezing it before offering it to your dog.) Made with natural rubber, it holds up to even the toughest chewers.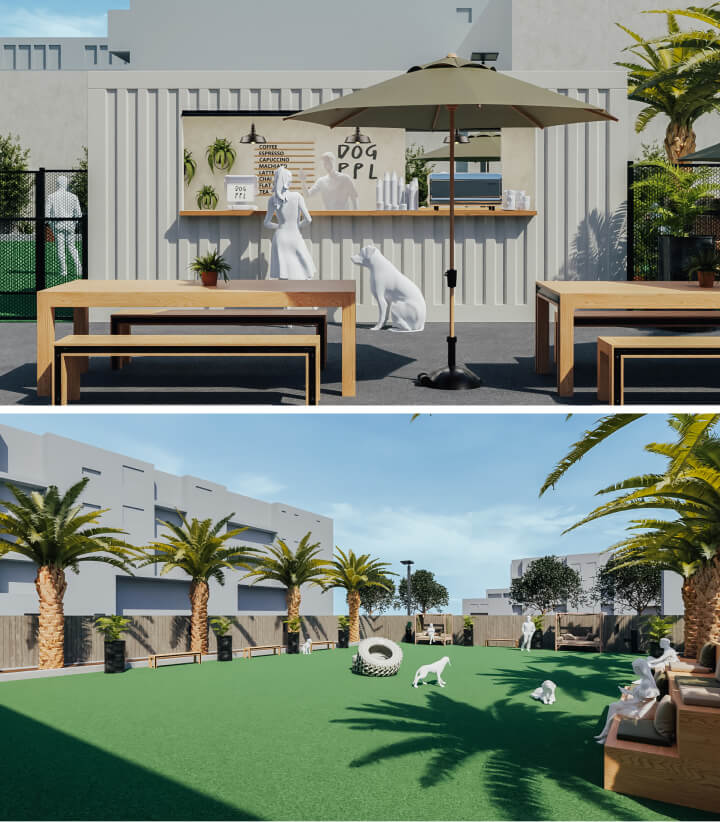 DOG TOWN
There's a private dog park opening in downtown Santa Monica: DOG PPL membership will include unlimited access to the park, professional supervision ("rufferees"), and enrichment programming, like movie nights and snow days. The place is fully stocked with tennis balls and treats for Fido, plus picnic blankets, Wi-Fi, and a coffee and wine bar for you.
DOG PPL DOG PARK AND LOUNGE MEMBERSHIP, DOG PPL, from $50 a month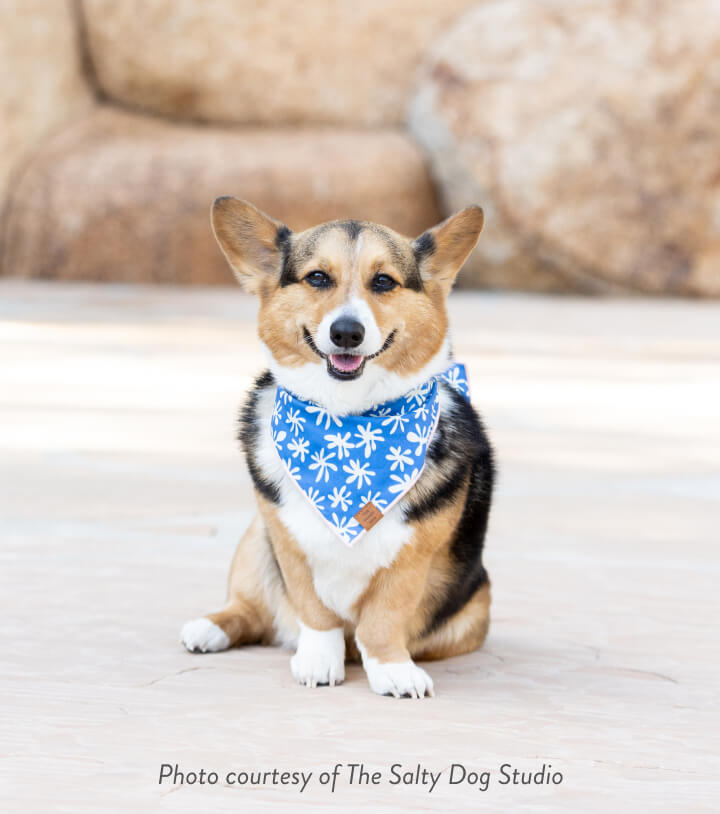 GOOD LOOKS
Dressing your pet up for any occasion, whether they're headed with you on a beach weekend or playing the role of best bud at your wedding, is a treat. The Foggy Dog is our go-to for pretty dog accessories. (Which, if we may plant the seed, also look chic on a willing cat.) Pick from retro floral bandannas, terrazzo-print bow ties, and solid velvet and linen collars. And the matching scrunchies for you? A must.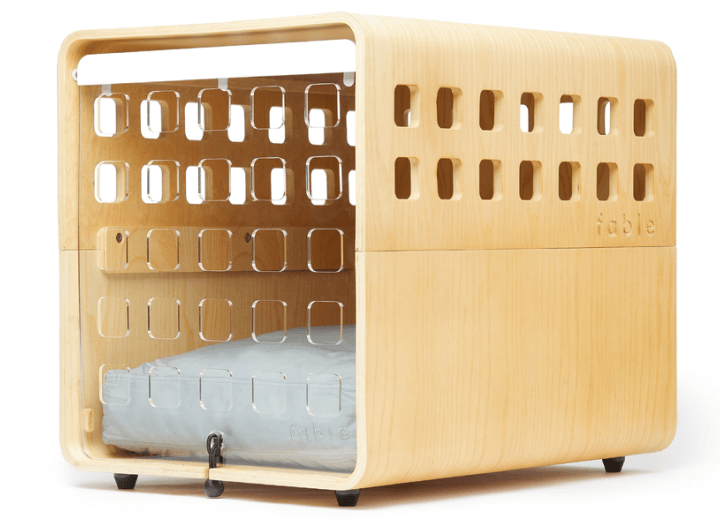 CRATE EXPECTATIONS
Fable's sought-after crate has a waitlist for good reason: It's so pretty you'll love how it looks in your living room. It's designed to allow for plenty of airflow and provide that den-like environment dogs love.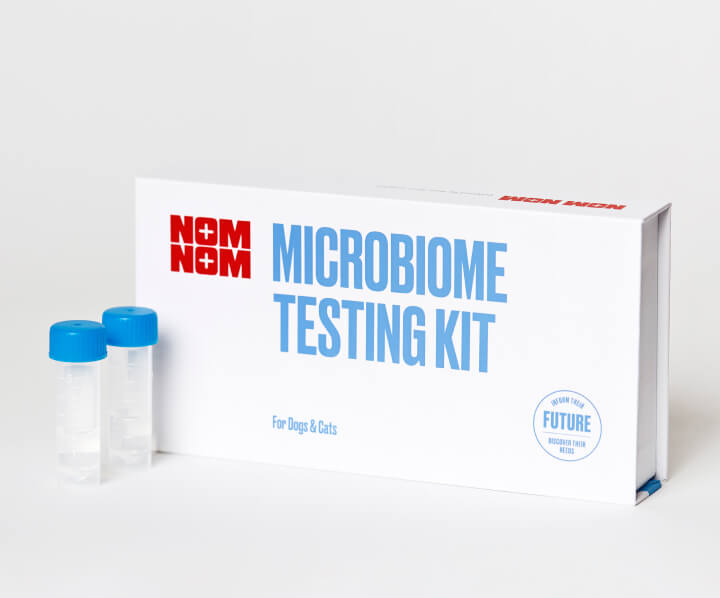 GUT FEELING
Whether your dog or cat has tummy troubles or is struggling with difficult behavior, this test kit can help you understand if their gut health might be the root of the problem. You send in a fresh stool sample, and in three to six weeks, Nom Nom emails you back with a comprehensive report on your pet's gut health. Nom Nom also offers pet food formulated by a veterinary nutritionist—a rarity in the pet food world, especially (though counterintuitively) for boutique kibble brands.
We hope you enjoy the products recommended here. Our goal is to suggest only things we love and think you might, as well. We also like transparency, so, full disclosure: We may collect a share of sales or other compensation if you purchase through the external links on this page (including links to Amazon).