1. After seeing both in Indianapolis, Gabe Powers could make an
argument as the top outside linebacker in the 2022 class over CJ Hicks.
*****
2. Cayden Green could be the best offensive tackle in the 2023 class
not named Kadyn Proctor.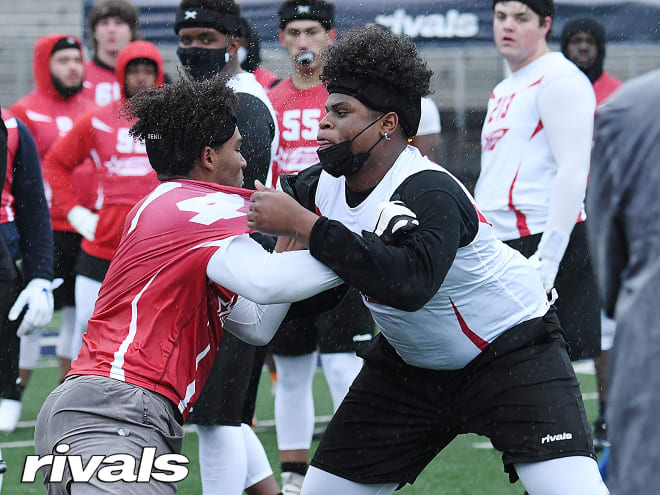 *****
3. It would be a shock if DE Nico Davillier did not end up at
Arkansas.