In his weekly series, Rivals National Recruiting Director Adam Gorney offers his thoughts on recruiting topics and storylines that impact the national landscape with a focus this week on the big visits coming up through June.
Note: Schedules subject to change on visit dates heading into the month.
FIREWORKS AT THE START
*****
FLORIDA & OHIO STATE OPENS BIG
Dan Mullen and his staff are loading up throughout the month but especially early on and that first weekend of official visits will be incredible. It's a major opportunity to establish a big opening to the month. Walter Nolen, Evan Stewart, Azareyeh Thomas, Omarion Hampton, Tyler Booker, Chris McClellan, Enai White, Jihaad Campbell and many others will be there.
At Ohio State, the visit weekend will be monumental as well with Zach Rice, Aamil Wagner, CJ Hicks, Omari Abor, George Fitzpatrick, Nick James, Zion Branch and others coming.
*****  
LET'S NOT FORGET TEXAS A&M…
*****  
FSU CAMP WILL BE EPIC
The Florida State Mega Camp is early in the month and it will be loaded – a good sign for Mike Norvell and his staff as they attempt to make the Seminoles into a national power once again. On June 5-6, top prospects from around the country will be in Tallahassee and many will work out with 2023 four-star receivers Jalen Brown and Raymond Cottrell, Raylen Wilson, Zavier Hamilton, DJ Pickett and so many others. It's going to be a crucial first few days of the month for Florida State as it looks to gain momentum nationally again.
*****  
BIG VISITS COMING FOR CLEMSON
There are plenty of top recruits coming to Clemson through June including 2023 five-star quarterback Malachi Nelson (as the Tigers try to sway Nelson from Oklahoma and others), 2023 four-stars Makai Lemon and Matayo Uiagalelei, who has been to campus numerous times and then June 11-13 will be huge. That's when No. 1 running back Branson Robinson, four-star DE D.J. Wesolak and other four-stars like Jeadyn Lukus are expected in town. It could end up paying big dividends for Dabo Swinney and his staff.
*****  
TEXAS WEEKEND WILL BE BIG
The June 11-13 weekend at Texas is going to be important not only for the 2022 class but also 2023 as there are some reports that five-star QB Arch Manning could visit that weekend along with running back commit Rueben Owens, who is touring the country this summer and will see a bunch of national powerhouses as well.
Evan Stewart, Cole Hutson, Robby Snelling, Johntay Cook, Anthony Hill, Javien Toviano and many others could be in Austin as well for a big weekend for Steve Sarkisian and his staff. There won't be much time to celebrate if things go well, though, because the June 18-20 weekend is massive at Texas as well.
*****  
GUS BUS ROLLING AT UCF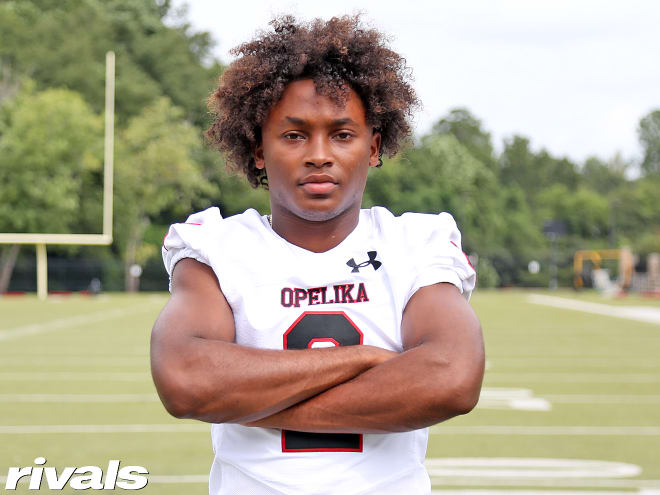 That same weekend could be really an important first step for another first-year coach, this time UCF's Gus Malzahn. Auburn commit Jarell Stinson could visit that weekend along with former Alabama pledge Jeremiah Alexander and plenty of other four-stars including receivers Omari Kelly and DJ Allen, linebacker T.J. Dudley, defensive back Nikai Martinez and a whole host of others.
Can Malzahn convince elite prospects to join him in Orlando? June will be interesting for the new UCF coach.
*****
WHAT THE MONTH WILL LOOK LIKE
What June will look and feel like will only be known once we're in the thick of things but it's going to be busy, it's going to be hectic and it's going to be pretty wild. Usually, official visit weekends are not going on at the same time as summer camps. Throw in that prospects from around the country are also getting out for the first time in over a year and the month of June is shaping up to be something like we've never seen before.
Not only will 2022 prospects be on the road for official visits and camps. But all underclassmen will be too, and everyone will be juggling commitments and de-commitments and top lists being shredded because other schools have now emerged after visits. It's going to be something else. The sheer magnitude of prospects traversing the country all month long will only bring so many changes moving forward.
This will be visit season and camp season and commitment season and decommitment season all wrapped into one month. And we will be along for the ride.