"Why can't you just be kind?" is the signature cry of the transcult. Anyone professing a belief in the material reality of biology in 2021 is viciously attacked as a cruel and heartless bigot for refusing to affirm and validate this sort of thing:
But it's those who indulge it who are the monsters here.
Growing up is difficult. Puberty is the most traumatic event most people under 20 have ever experienced. It's like a bomb going off inside your brain and body. It's the transformation of a child into the utterly different creature that is an adult – from an innocent, vulnerable being we have a thousand laws to protect to an independent grown-up who's allowed to get drunk, have sex, drive a car and join the army to kill or be killed.
Such an apocalyptic changes affects everyone differently and to different degrees, and when thrown on top of existing physical or mental conditions, eg autism, the effect can be severe and disturbing. In the modern age we exacerbate that with technology that tells troubled and impressionable people terrible lies.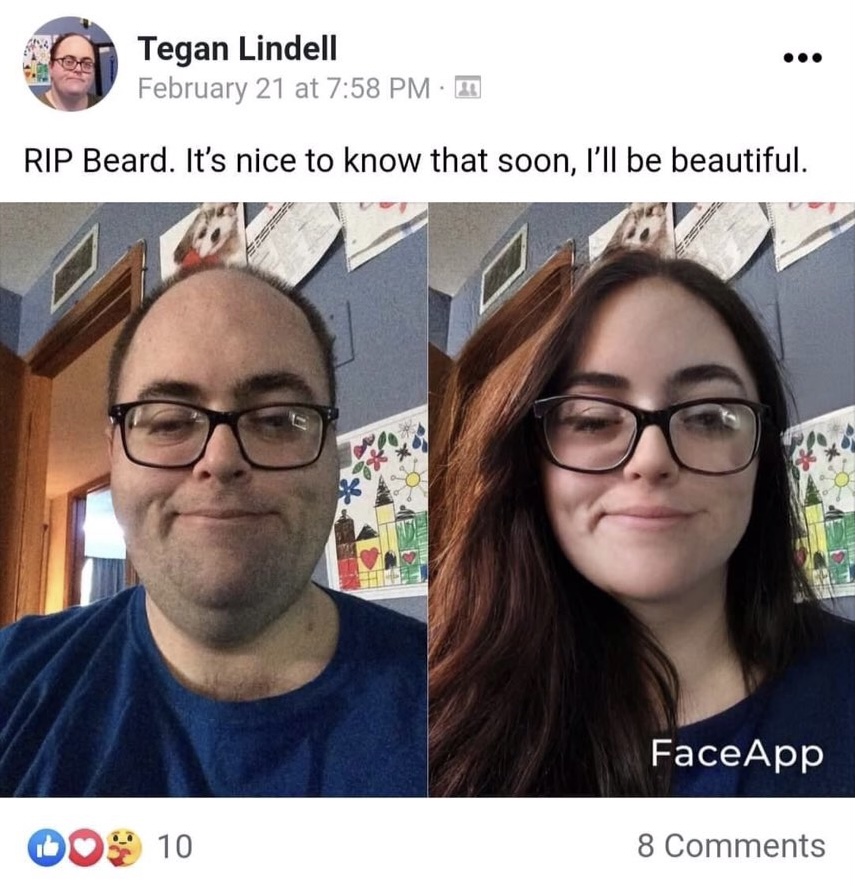 For a bit of perspective, readers, this is what I look like on FaceApp: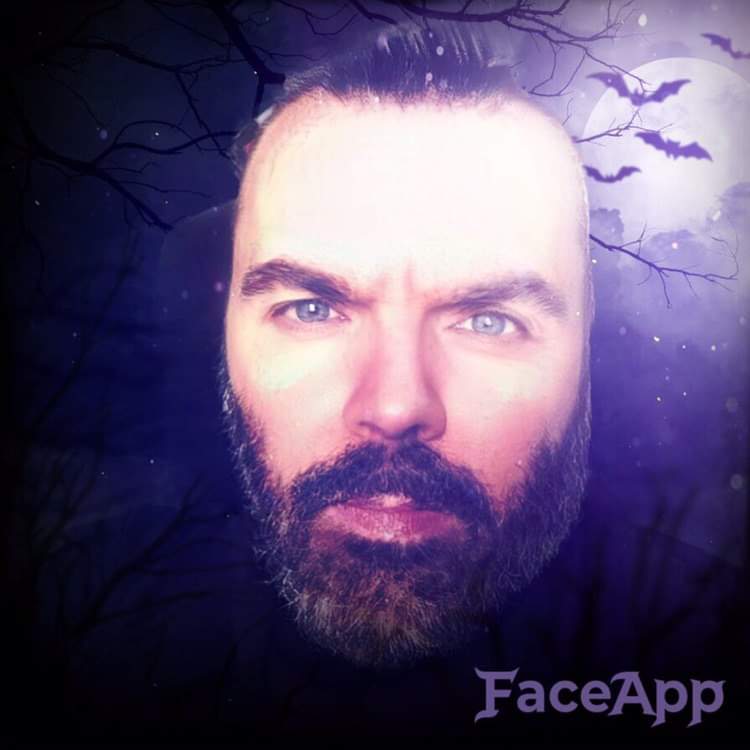 Hubba! And because you all want to see it, here I am as a MILF: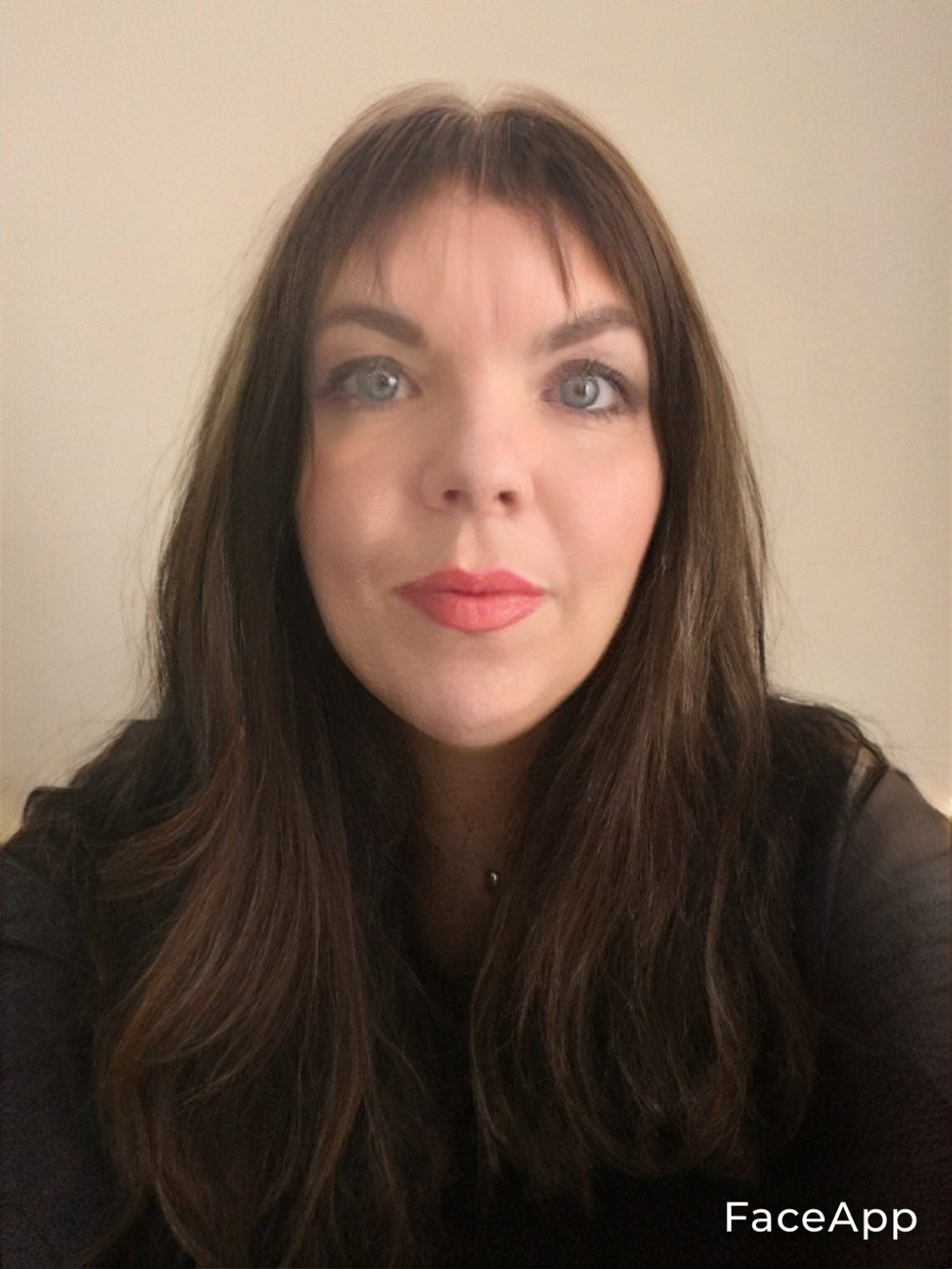 Not bad for 53, frankly. But less amusingly, it's also what we're being led by trans culture to believe I'd look like if I simply declared myself female, slapped on a bit of lippy and let my hair grow out. (Presumably it'd overcome the male pattern baldness if I just believed really hard.)
We already know that the vast, overwhelming majority of "trans" kids simply grow out of it if they're left alone, like we all grew out of the embarrassing stuff we did when we were in our teens and just trying to figure out who we were. (And there's NO WAY I'm showing you those photos.)
But the weak, imbecile scumbag politicians frantically indulging this deadly cult for a few woke points and votes – and for donations from the giant pharmaceutical and plastic surgery companies who know they can make billions and billions of pounds out of destructively medicalising these poor kids for life – instead try to tell us it's "kindness" to irreversibly mutilate their bodies with drugs and scalpels when they're too young to make any sort of properly informed decision about it.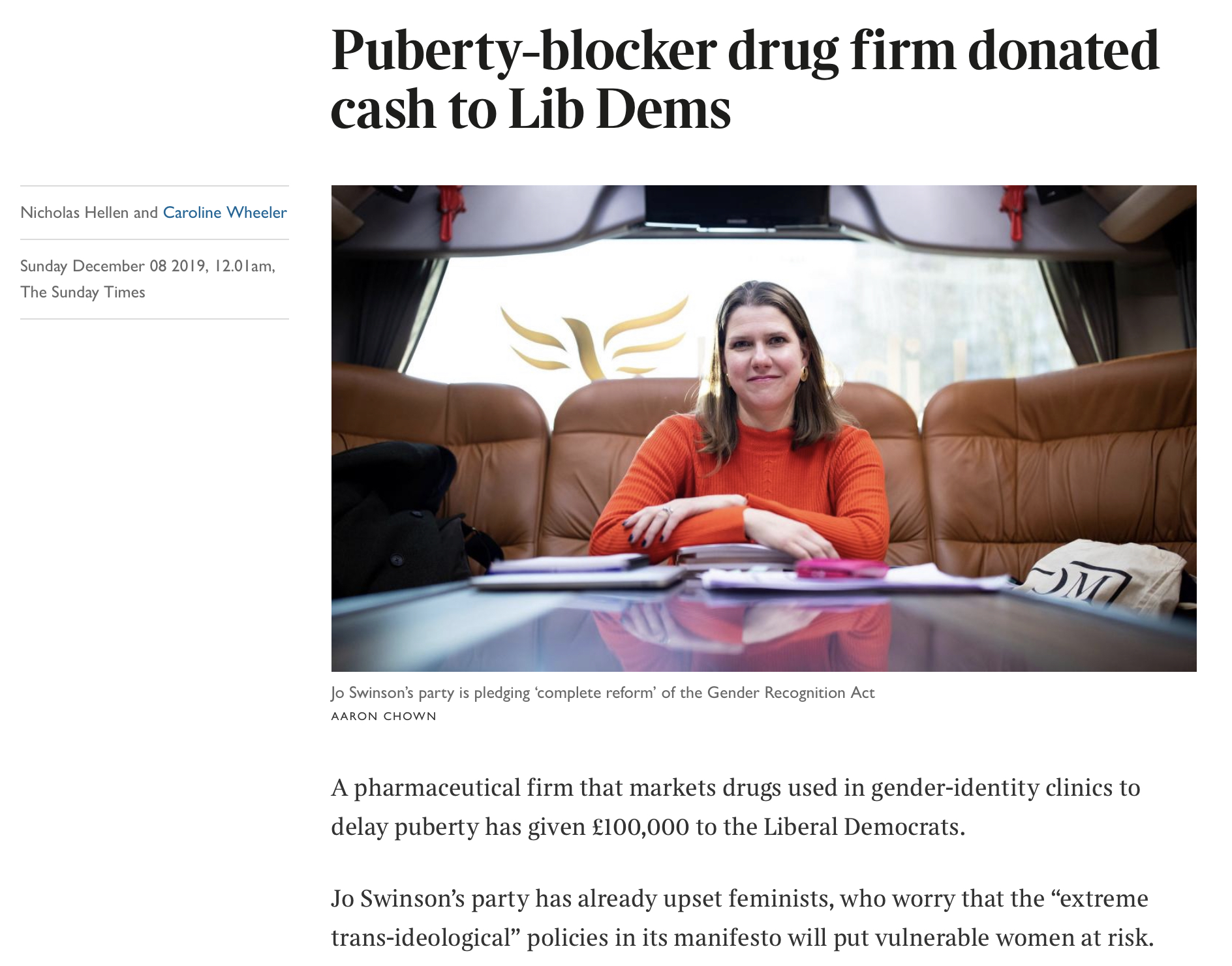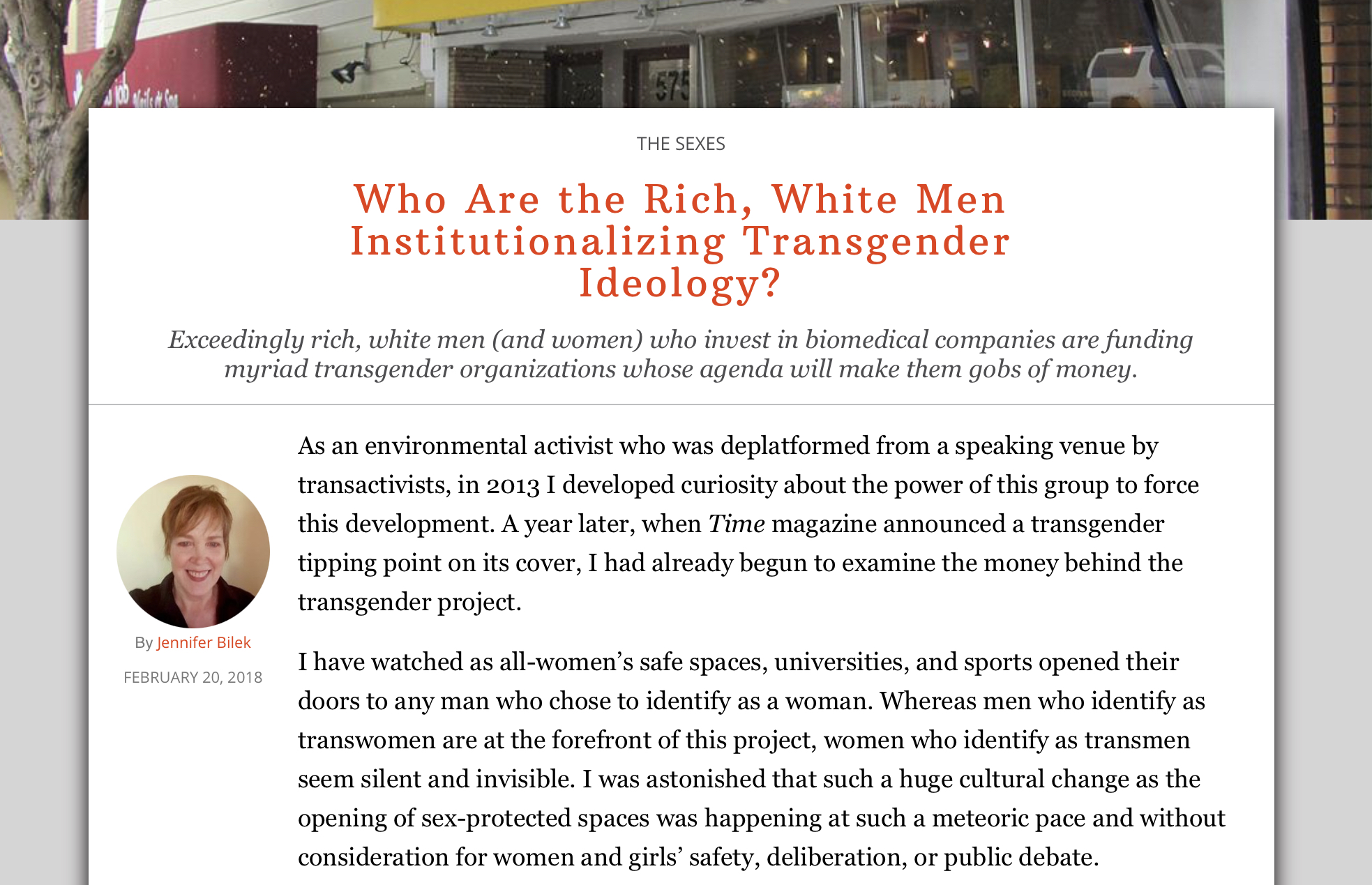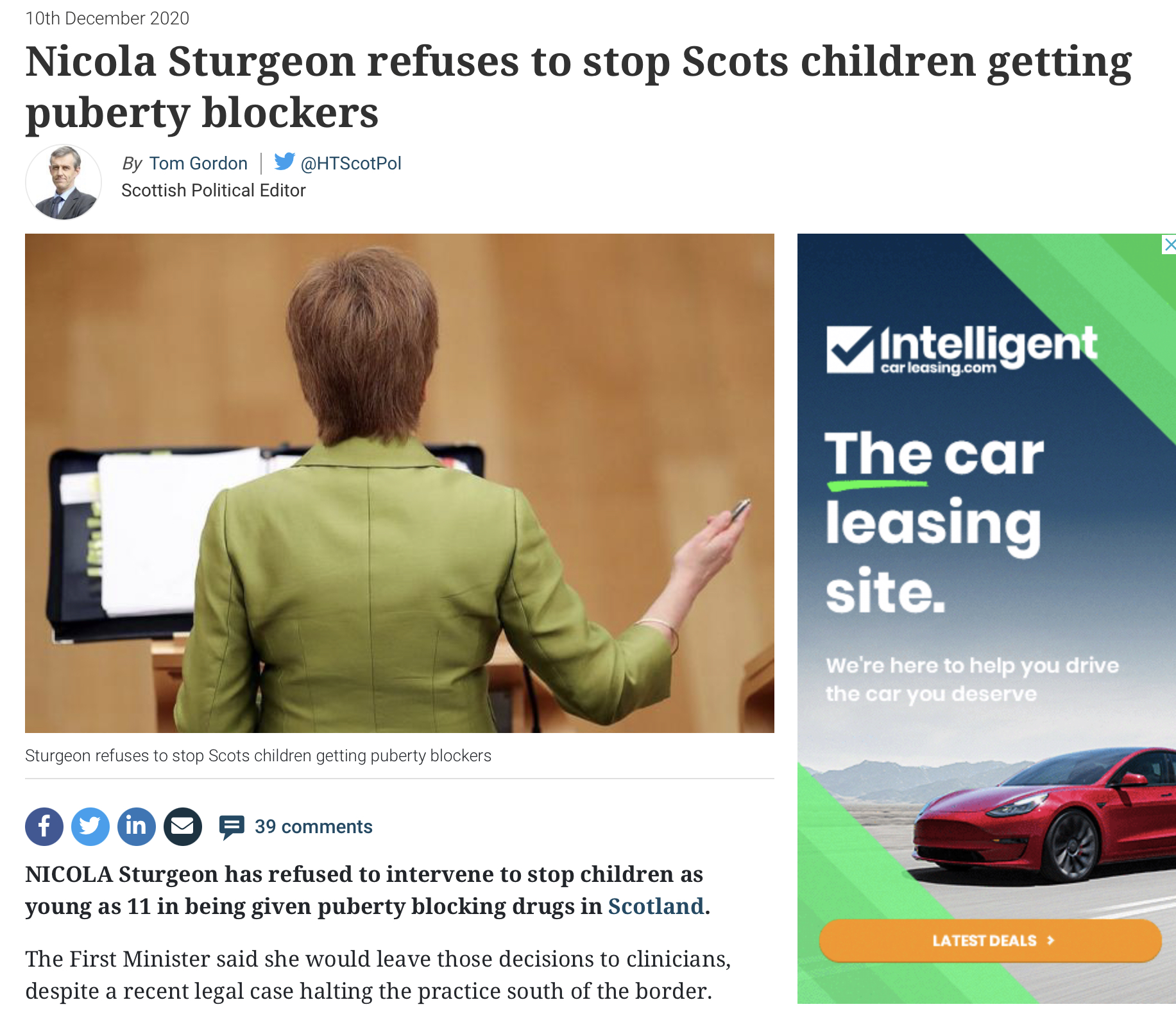 You cannot "block puberty" any more than you can stop time. It's like endlessly revving the engine on a car that's facing into a brick wall – something has to give and it won't be the wall. Sooner or later the stress is just going to burn all the internal workings out, with catastrophic and permanent consequences.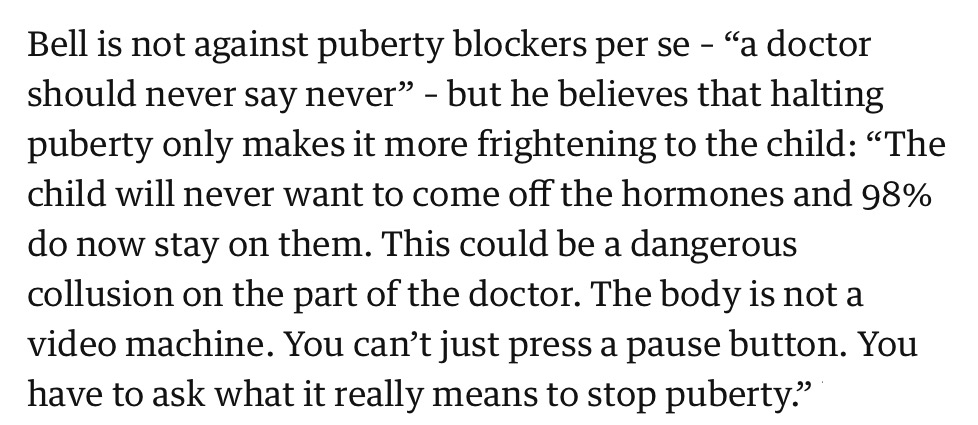 (They also don't actually work.)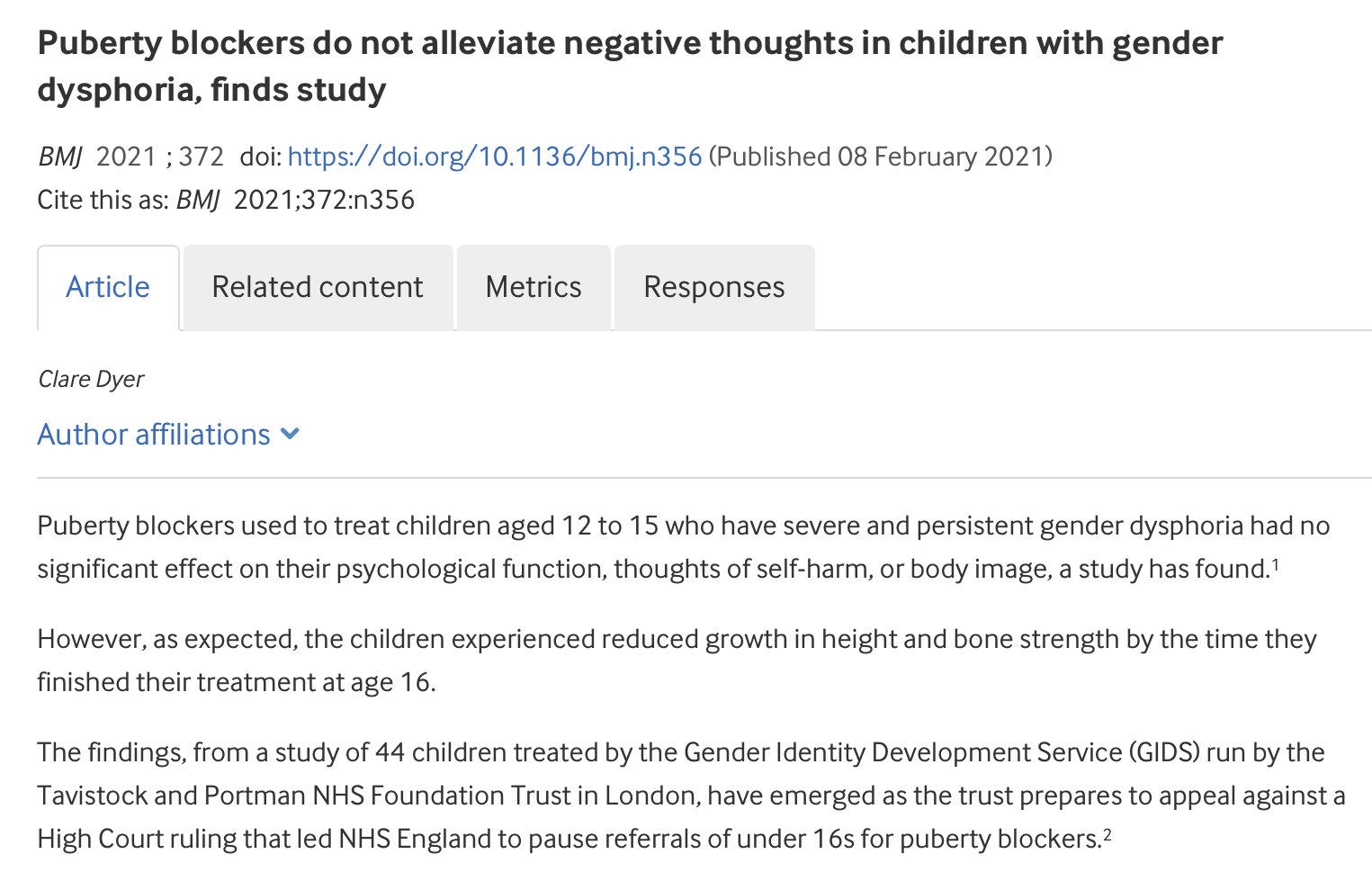 Adults can decide if they want to sterilise themselves and destroy their own bodies for life, but allowing – and even encouraging – children to do so is child abuse, no less than having sex with them is. It ought to be a crime involving serious prison time, not the official policy of four of the five political parties currently represented in the Scottish Parliament.
Kindness would be to provide kids with mental disorders – because that's what gender dysphoria is – with mental health support and counselling. Kindness would be funding mental health services properly instead of throwing millions of pounds of taxpayers' money at trans pressure groups. Kindness would be telling them they're fine as they are, that they can express themselves however they like, and that the misery of puberty will end soon and they'll almost certainly grow up into normal, happy, healthy straight or gay people. (And if they don't, caring for them appropriately at that point.)
But mental health care isn't a glamorous subject. It doesn't lend itself to cheap virtue-signalling. The mentally ill don't have a Pride march that the First Minister and the other party leaders can grandstand at. There are no brightly-coloured flags to wave and no "mental illness queens" to take selfies with.
So instead we get the sick, grotesque spectacle of this: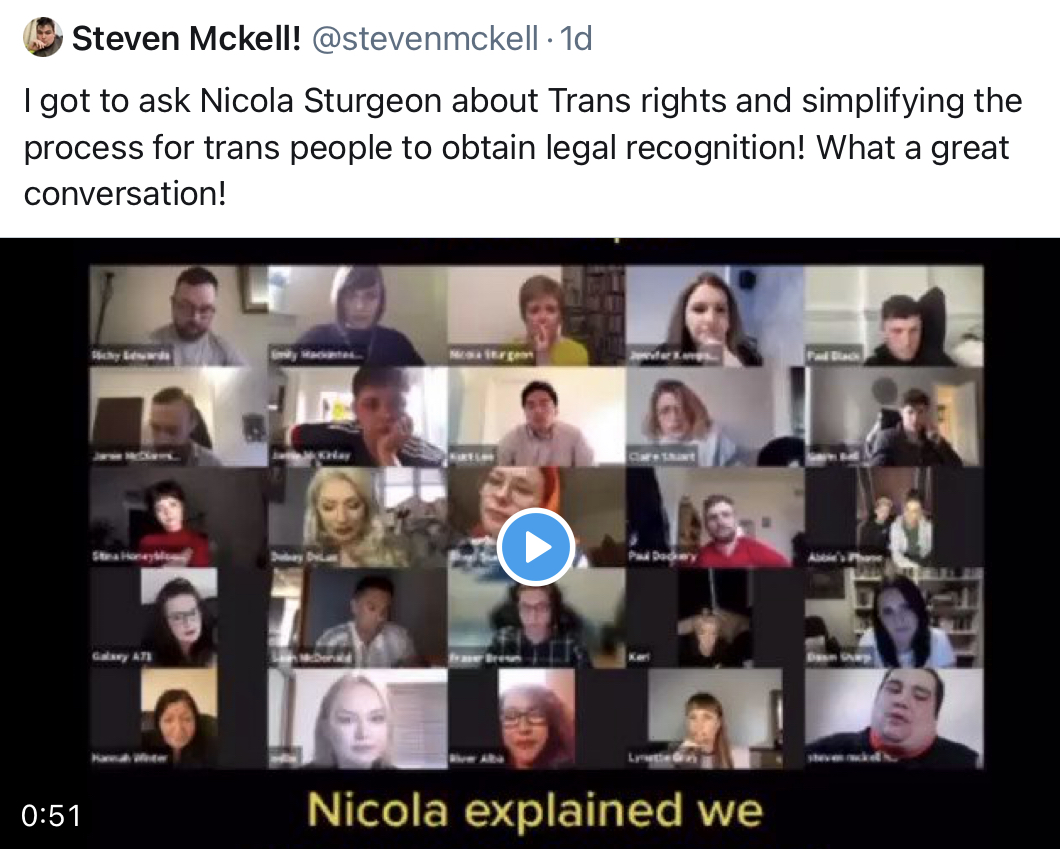 Kevin McKenna has a powerful, excoriating column in the Herald today about how independence supporters have been left with no choice other than to vote for a corrupt, cynical, elitist binfire of an SNP. Every word of it is accurate except the conclusion, because there IS a choice. There's always a choice.
The SNP will not deliver independence in the next Parliament. We promise you that on our lives, readers. It will not happen. Let that fact liberate you. You're being told, so that you can't say you weren't warned.
So when history's judgement comes, it won't be an excuse to say "We voted for child abuse because we thought it might advance our other political aims", any more than Jimmy Savile could have pointed to all his good charitable works if he'd actually been arrested rather than everyone turning a blind eye to the open secret of what he was up to.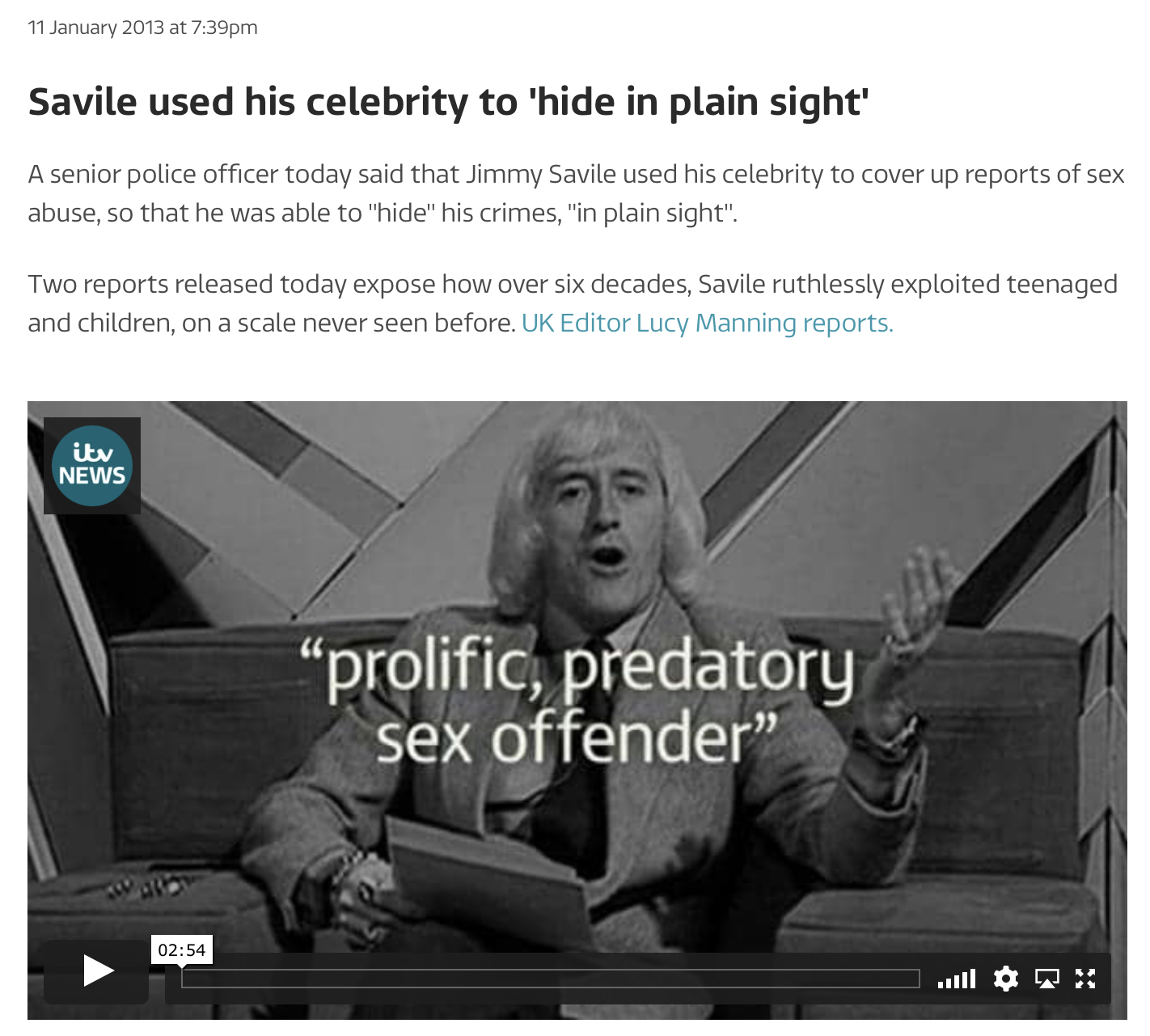 Because the SNP won't deliver independence, it would suit our political aims to have lots of Alba MSPs elected to provide the base of a new independence party for the future, and to get Alba MSPs elected likely means voting SNP on the constituency ballot. Alba also stand admirably and bravely for the rights of women and vulnerable children like the ones we're talking about in this piece and absolutely deserve your list vote.
But our conscience will not allow us to endorse a constituency vote for child mutilation and rape – the inescapably documented other consequence of the SNP's "gender reform" policy removing every barrier to men invading women's single-sex spaces – just for narrow and abstract political advantage.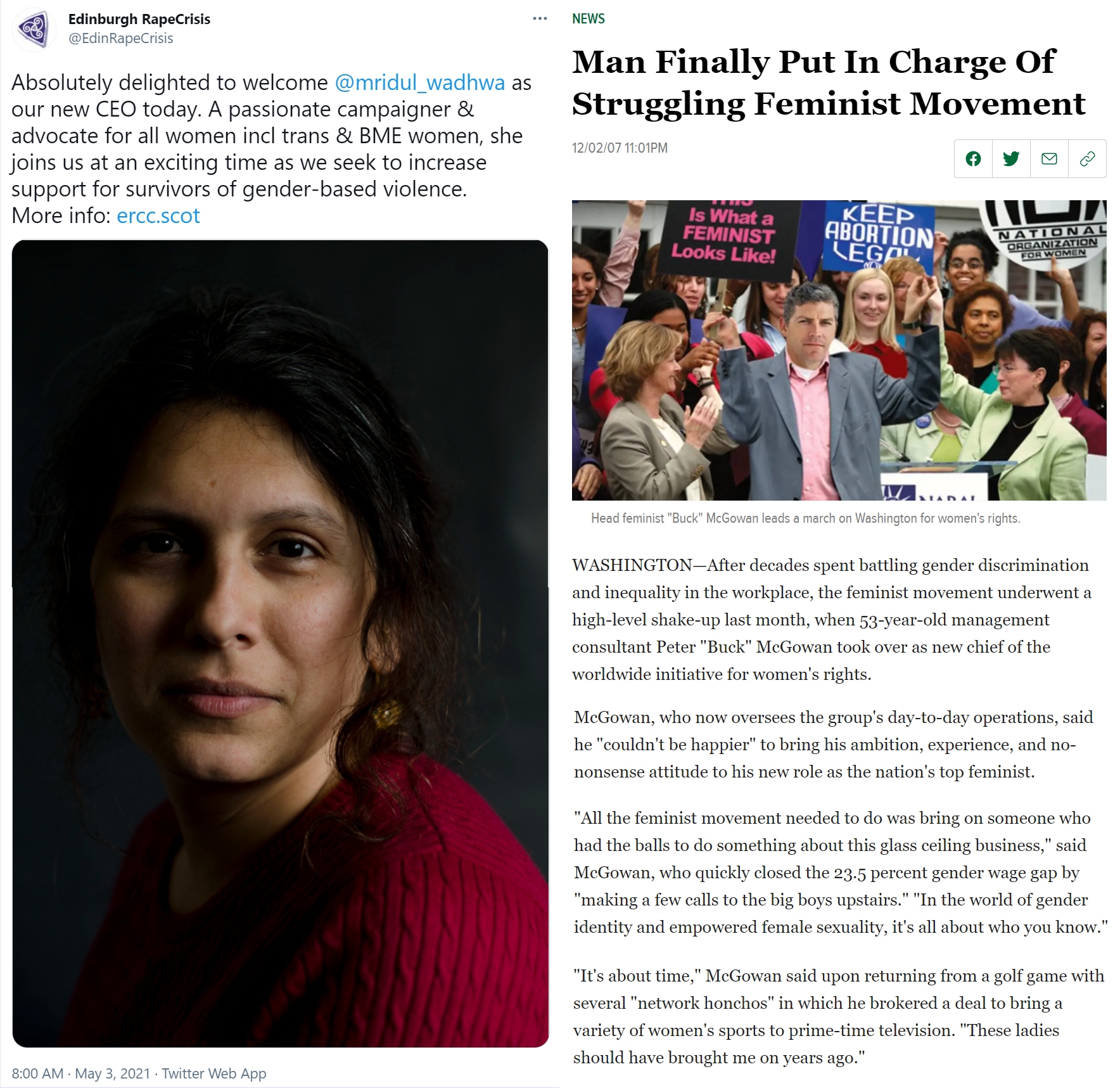 Because let's not mince words, folks. If you vote SNP, Green, Lib Dem or – to a slightly lesser extent – Labour at this election, child mutilation and the rape of women is what you're voting to enable. (And if you vote Tory you're a monster for all sort of different reasons.)
It might not be WHY you're voting for them – of course it won't be – but it IS what you'll be voting for all the same, whether you're willing to face up to the fact or not. And however desperately we want to see Alba get seats, we won't put our name to that, because we want to be able to look history in the eye and say we did whatever we could to stand up and fight it before it was too late.
So we're making a plea from the heart. Spoil your constituency paper, readers. For children, for women, for gay people, for Scotland and for kindness.